BIOBANKS AND BIOMOLECULAR RESOURCES RESEARCH INFRASTRUCTURE CONSORTIUM (BBMRI-ERIC)
BBMRI-ERIC improves the accessibility and interoperability of the existing comprehensive collections, either population-based or clinical-oriented, of biological samples from different (sub)populations of Europe. These collections include the attached data on factors such as health status, nutrition, lifestyle, and environmental exposure of the study subjects. Combined with the expertise of the clinicians, pathologists, bio-informaticians, and molecular biologists involved, a globally unmatched, Europe-wide platform for translational medical research is envisaged with the aim to develop personalized medicine and disease prevention for the benefit of European citizens. On 3 December 2013, BBMRI was officially awarded the Community legal framework for a European Research Infrastructure Consortium (ERIC). This specific legal form is designed to facilitate the joint establishment and operation of research infrastructures of European interest. BBMRI-ERIC is set up as a distributed research infrastructure in most, if not all European Member States. BBMRI-ERIC consists of 20 Member States and one International Organisation, making it one of the largest research infrastructures for health research in Europe.
Role in the project
BBMRI-ERIC offers assistance on topics that are crucial in biobanking, such as informed consent and data protection amongst others, in order to promote compliance with regulatory requirements and best practice principles. As a consequence BBMRI-ERIC's Common Service ELSI contributes to the ethics parts in EuCanImage (WP1).
---
EIBIR GEMEINNUTZIGE GMBH ZUR FORDERUNG DER ERFORSCHUNG DER BIOMEDIZINISCHEN BILDGEBUNG (EIBIR)

The European Institute for Biomedical Imaging Research (EIBIR) is a non‐profit organisation dedicated to coordinating biomedical imaging research in Europe and provides support services to researchers in the field of biomedical imaging, such as proposal preparation, project coordination and management of international research projects and clinical studies. EIBIR has its head office in Vienna, at the headquarters of the European Society of Radiology (ESR), EIBIR's main shareholder. EIBIR currently has a network of 70 member institutions from 22 countires across Europe. It includes clinical and basic science departments as well as biomedical imaging industry. EIBIR's mission is to strengthen biomedical imaging research by supporting research networking activities, common initiatives and interoperability in the field of biomedical imaging research.
Role in the project
EIBIR manages the project's dissemination activities (WP7), which will include scientific articles, presentations at relevant congresses, flyers, brochures, and website content. EIBIR's network of members and excellent contacts throughout the field of biomedical imaging in both academia and industry and longstanding expertise in the coordination and dissemination management of research projects will bring significant added value to the project and benefit the outreach activities and overall dissemination and exploitation of project results.
---
EUROPEAN SOCIETY OF ONCOLOGIC IMAGING – ESOI EUROPAISCHE GESELLSCHAFT FUR ONKOLOGISCHE BILDEBUNG (ESOI)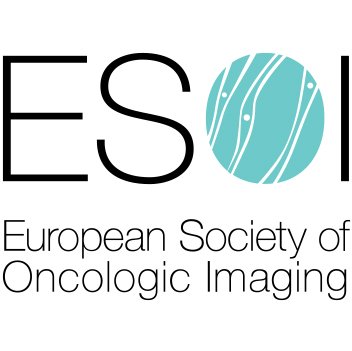 ESOI is a non-profit organisation, dedicated to promoting and coordinating the scientific, philanthropic, intellectual and professional activities in oncologic imaging. The Society's mission is to serve the health care needs of the public through the support of science, teaching and research and the quality of service in the field of oncologic imaging.
Through dissemination of knowledge and provision of research information, ESOI aims to advance and improve all radiological aspects of patients with malignancy, the quality of diagnosis and treatment of oncologic patients by means of medical imaging.
The current 1500 active members mainly work in academic centres and come from 88 different countries all over the world, with a member majority within Europe. In addition, ESOI has built a large network of more than 5000 individuals who joined previous ESOI activities, particularly the monthly online webinars.
Role in the project
ESOI participates in the project's dissemination and communication activities, which will involve the organisation of dissemination events. Two project-dedicated workshops will be organised by ESOI, hosted within the ESOI annual meeting for the cancer imaging community.