UNIVERSITAT DE BARCELONA (UB)

The University of Barcelona is one of the oldest universities in Spain. It comprises a student body of 84,370 and 4,548 research staff members. UB is particularly interested in fostering international relations and, for many years, has managed an average of 150 European projects per year. This project will be carried out as part of the DataScience@UB research section, which is an essential part of the Department of Mathematics and Computer Science. The research team has an established track record in coordination and participation in national, European and international projects on data science and AI (e.g. euCanSHare, EarlyCause, LONGITOOLS).
Role in the project
UB coordinates the project and thus leads WP8. Building on the experience in euCanSHare, UB leads the implementation of the integrated AI development platform in WP5, and contributes to the AI assessment platform in WP6, in particular for estimating uncertainty and addressing AI errors. UB also participates to the design, implementation and iterative testing of the AI solutions for the clinical use cases in WP2.
---
BARCELONA SUPERCOMPUTING CENTER – CENTRO NACIONAL DE SUPERCOMPUTACION (BSC)

BSC is a public research centre devoted to enhance research in many different fields by providing HPC resources to different communities, and by directly generating knowledge in different areas, such as computing, earth, life sciences and Computer Applications in Science and Engineering. It hosts the MareNostrum 4, one of the PRACE (European supercomputing infrastructure) supercomputers. The Life Sciences Department integrates the independent research of senior scientists that work on various aspects of computational biology, ranging from bioinformatics for genomics to computational biochemistry and text mining. It participates in various large international genome networks (GA4GH) as well as in research collaborations with major IT companies and coordinates the National Spanish Bioinformatics Institute (INB) and the European Bioinformatics Infrastructure ELIXIR Spanish national node.
Role in the project
BSC contributes to the design, development, and deployment of the EuCanImage technological infrastructure. Specifically, BSC leads tasks 3.6 (EuCanImage integrated web-portal), 6.6 (Integration for community benchmarking in OpenEBench), 7.5 (e-learning material and online events) and co-leads task 5.1 together with UB on the computational environment for building AI workflows. BSC also brings the connection with ELIXIR, which aims to support and contribute towards the development of standards in the Life Sciences domain.
---
FUNDACIO CENTRE DE REGULACIO GENOMICA (CRG)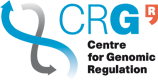 CRG is a non-profit foundation created as a partnership between the Catalan Government and the Spanish Ministry of Economy, Industry and Competitiveness and affiliated with the Pompeu Fabra University (UPF). The CRG hosts 7 scientific and technical cutting-edge core facilities, including the Genomic Unit, and the Bioinfomatic Units (offering scientific user training, application development and custom-designed data analysis to researchers and the other core facilities). The centre is also part of pan-European infrastructure networks (e.g. Elixir, EuroBioImaging, MuG), as well as large international initiatives (ENCODE, GTEX). The center is committed to the exploitation of CRG research results for public welfare, by developing CRG scientific breakthroughs into novel therapeutic, diagnostic and related products, through patents, licenses, research contracts and service and consultancy agreements.
Role in the project
CRG contributes to WP2 in the population of the project catalogue. It is particularly involved in WP3 on data repositories linkage of imaging and non-imaging data and data access and further in WP4 by contributing to the further enhancement of the data and quality control. CRG also participates in the exploitation of the data metamodel for cancer genomics and health data developed in EUCANCan, for EuCanImage's needs.
---
UNIVERSIDAD DEL PAIS VASCO/ EUSKAL HERRIKO UNIBERTSITATEA (UPV/EHU)

UPV/EHU is a teaching and research institution that employs over 7.000 people throughout 31 faculties and schools geographically distributed in three campuses with over 50,000 undergraduate and postgraduate students. The Chair in Law and the Human Genome RG is a research group integrated in the University of the Basque Country develops a cross disciplinary analysis of the legal implications of the advances in biotechnology and biomedicine. The Chair edits the Law and the Human Genome Review (more than 40 issues) and a collection of monographs. Its members participate in several Research Ethics Committees and Commissions and collaborate with public administrations (local, national and European) drafting legal and ethical texts in their field of expertise.
Role in the project
UPV is involved in WP1, assessing data ethics, AI, societal concerns and privacy issues. Specially, UPV collaborates in the comparative legal analysis and will lead the design of a concrete policy and contractual framework to ensure that all mandatory obligations are duly met by all EuCanImage stakeholders.
---
FUNDACIO CLINIC PER A LA RECERCA BIOMEDICA (FCRB)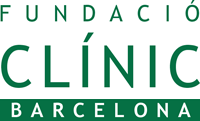 Fundació Clínic per a la Recerca Biomèdica (FCRB) was created to manage and promote the research activities of Hospital Clínic de Barcelona (HCB), one of the best hospitals in Spain. This project will be carried out in the following departments: The Department of Medical Imaging (CDI) is an international reference department involve in multiple trials with different specialties, being oncology one of the most important field in the department. The team is trained to manage the medical imaging in the diagnosis and follow-up of multiple tumours all around the body, including malignant blood diseases. The Clinical Institute of Hematology and Oncology (ICMHO) is a national and international reference center in the care of people with malignant blood diseases and solid tumors. The patient is fully monitored in the diagnosis and treatment phases. The ICHMO administers to patients the most effective known treatments, whether conventional or experimental, in the context of clinical trials, in turn guarantees a multidisciplinary approach to treat all aspects of the disease. The Department of Medical Informatics has a large experience in Electronic Health Record implementation, use of clinical terminologies and vocabularies and Biomedical Knowledge representation based upon ontologies. The team has developed an ontology-based clinical repository conforming ISO-CEN 13606 to allow semantic interoperability.
Role in the project
FCRB, through its departments involved, will be contributing with biomarker identification and quantification in WP2, also helping to a better understanding of the aetiologies of liver and breast cancer. They will also participate to defining criteria and methods for assessing clinical effectiveness in WP7.