GDANSKI UNIWERSYTET MEDYCZNY (GUMed)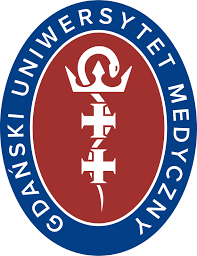 The Medical University of Gdansk (GUMed) is a renowned institution with a long history of teaching and research in the Life Sciences field. Their key functions, besides teaching, are focused on basic and applied research in different fields of life and medical sciences and their implementation into the clinical practice. Main WP tasks will be carried out in the Department of Oncologic Surgery in cooperation with 2nd Department of Radiology, Department of General Surgery and Department of Oncology and Radiotherapy. Ten specialist general and oncological surgeons with in-depth scientific background in onco-genetics work in the Department. Our main scientific domains are breast cancer, bowel cancer, gastric cancer and melanoma. We are partners with BBMRI (Biobanking and BioMolecular resources Research Infrastructure Poland). Previous record in variety of clinical studies and basic sciences ensures robustness of the department as a partner in bio-medical research projects.
Role in the project
GUMED participates at all levels of clinical partners' involvement. As a clinical leader of WP2, GUMED is involved in all tasks related to defining the use cases, SOP procedures and metadata models. GUMED will populate the EuCanImage platform with colorectal, liver and breast cancer data and images (CT, MR, MMG) as well as annotate and curate them.