EUROPEAN ASSOCIATION FOR CANCER RESEARCH (EACR)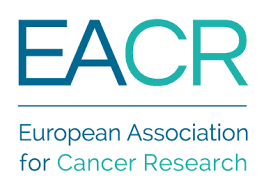 The European Association for Cancer Research is a professional society and global community of cancer researchers with more than 10,000 members in 100+ countries. EACR membership is open to anyone working in or studying cancer research and our members work across the full spectrum of the field, from basic through to translational and clinical research. Our members range from PhD students to winners of the Nobel Prize. Our mission is 'The advancement of cancer research for the public benefit: from basic research to prevention, treatment and care.' We facilitate communication and collaboration within the cancer research community, provide a wide variety of services to our community of members, and organise scientific conferences of the highest quality. We also set out to raise the profile of cancer research in Europe and to make the case for sustained political and economic support.
Role in the project
EACR contributes to WP7: Dissemination, communication & exploitation, leveraging its global membership and partners to raise the profile of the project and to identify and involve stakeholders, targeting the cancer research community at large, in a complementary fashion to ESOI.